"moleskine addict"
Monday, May 24, 2010
I'm loving the whole Moleskine movement where it's a must for every artist to have at least ONE Moleskine and at least a few Moleskine artworks. Like hello, it's the new age Da Vinci thing to do. ;)

For creative people anyways.
I find that it helps me to vent out whenever I feel stressed. Keeps me sane too.
And it's not like a blog where everyone and anyone can see it. It's personal and only people I allow to see it can see it.




I love how they come in all shapes and sizes, with different paper prints for different uses.



Some really cool customized leather bound Moleskine books. I wants!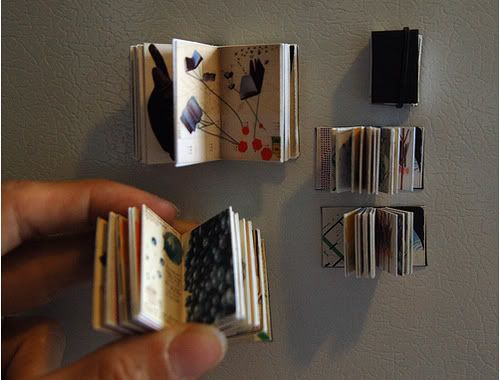 They even have miniature sized ones.
Kidding.
This was for some art exhibition. ;)
xxx