"a new hybrid of pop surrealism"
Tuesday, September 15, 2009
What is surrealism?
In my own words, it is a representation of one's subconscious mind where anything and absolutely anything is possible. It is usually only understood by the artist, and would translate into many different messages to others.
That is the beauty of surrealism.
I've recently discovered Crabwolf! which is a collection of works by different artists.
Most which are surreal with a touch of avant garde pop.

These are some of the cool stuff they have.
Believe me, they have cooler stuff in store. :D
Check them out and show some lurve:
CRABWOLF!
One of my favorite surrealists of all time is just about everyone else's favorite.
To all those who did not take up History of Arts in college, meet
Salvador Dali.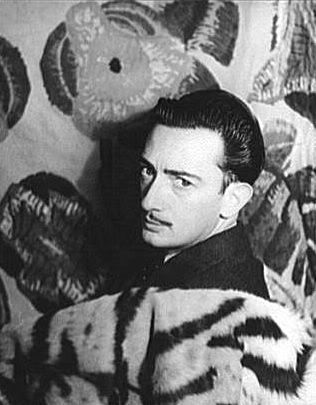 Charmingly handsome, but very quirky.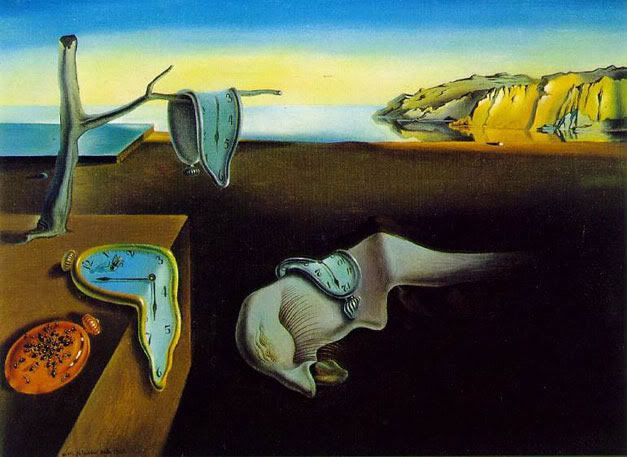 The Persistence of Time
One of his more famous artworks where he shows both softness and hardness in time, manipulating time with gravity. It's basically everything that time is and not.
Like any surreal art, this image would mean a whole lot of different things to others, and nothing to some.
Landscape of Butterflies
This would be one of my favorites. I love how he incorporates illusion and gives the illusion of a parallel reality just by playing around with the shadows.
Surrealism is finally coming back to me after all the commercialized crap I have been facing within the past 2 years.
Not that commercialization is crap, but it definitely is when it's overdone.
xxx