"you furry lil' thang"
Friday, September 04, 2009
Had a very good day, spent almost the entire afternoon with my kitty cat.
Feels good to have this much time for bonding. :)

He's becoming more well behaved, and also more erratic, but im very pleased with him most of the time.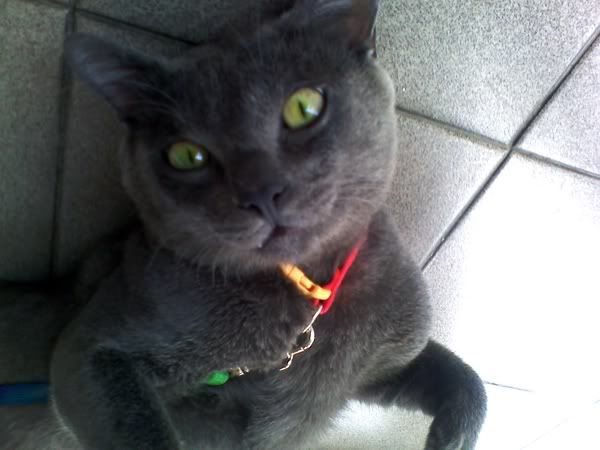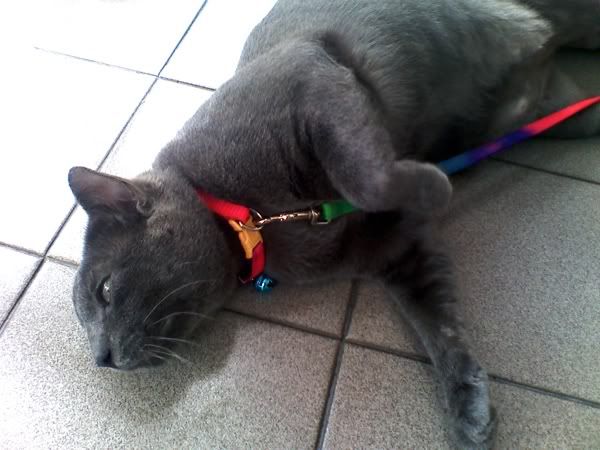 Im really loving that tie-dye colored collar + leash set we bought for him.
Makes his grey fur look somehow not so plain, somewhat metrosexual i think. Lolx.
He lost his previous one which had a gold bell. This one now has a blue bell instead.
Not as nice as the gold one, obviously.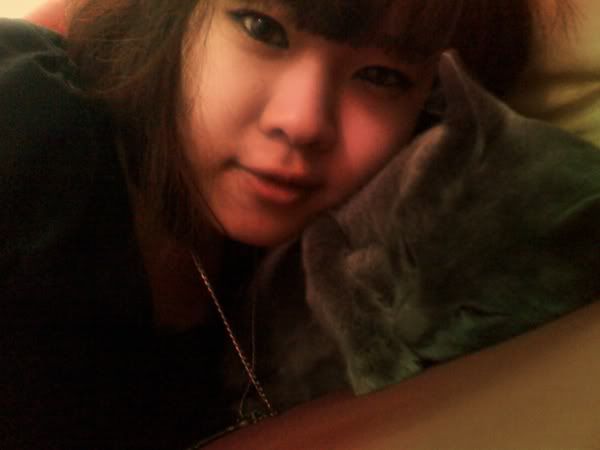 Love love love spending time with him.
He may be fat, but he's my fat cat. :)
xxx
P/S: Happy birthday David X & Nushka! ;D