"have a magical meal"
Friday, January 29, 2010
So, Chinese New Year is like less than 3 weeks away. *gasp*
Have you decided on where to have your annual family gathering dinner?
If you haven't, you may want to consider coming here.
If you have, well, you might still want to consider.
Let the photos tell you why.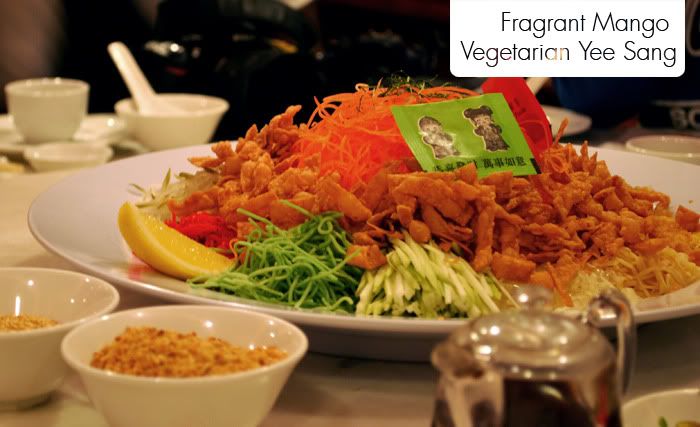 They have other sorts of Yee Sang available like the Salmon & Jelly Fish.
Ive never tried jelly fish yee sang, ever!
I wonder how does jelly fish taste like. Jell-O?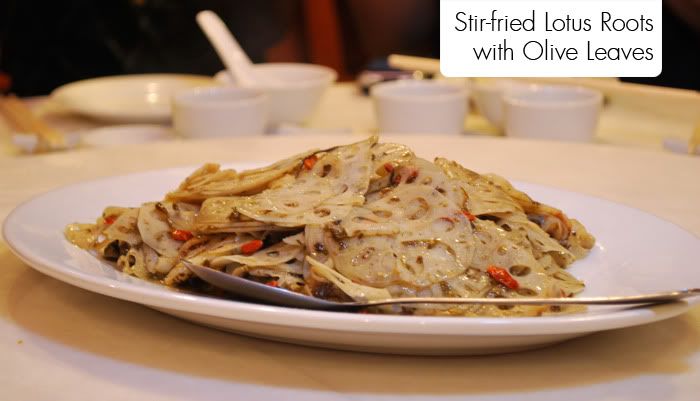 Okay, I have to admit that I'm no fan of lotus-involved dishes.
But one thing about this dish is that it is so thinly sliced (unlike the thick slices they use in soups) that it doesn't taste all bad since it's fried with olive leaves.
I love food made with olive oil, and so this was really the nicest lotus dish I've tasted.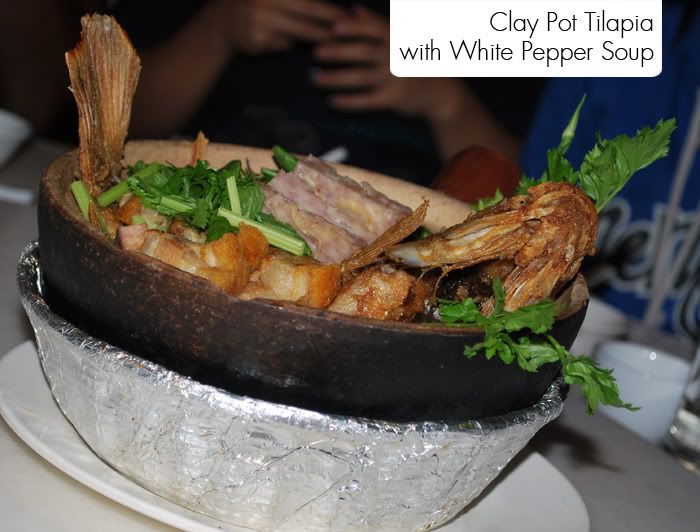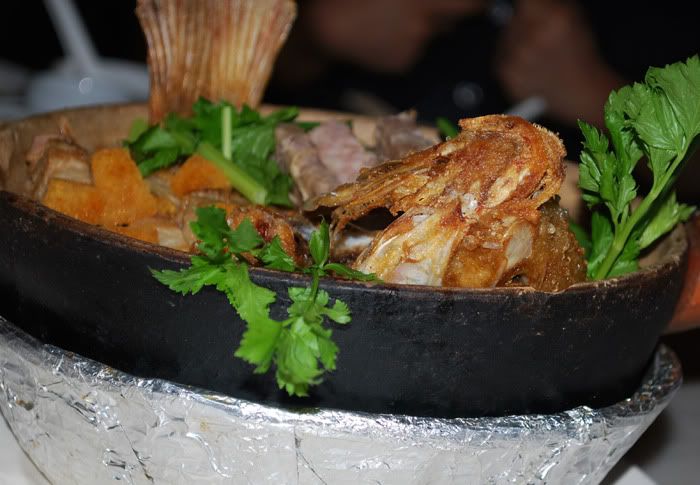 This is delicious!
Not just the fish, but especially the soup. It's peppery and just nicely salted.
There wasn't any fishy taste in the broth at all. It's a MUST to try! :D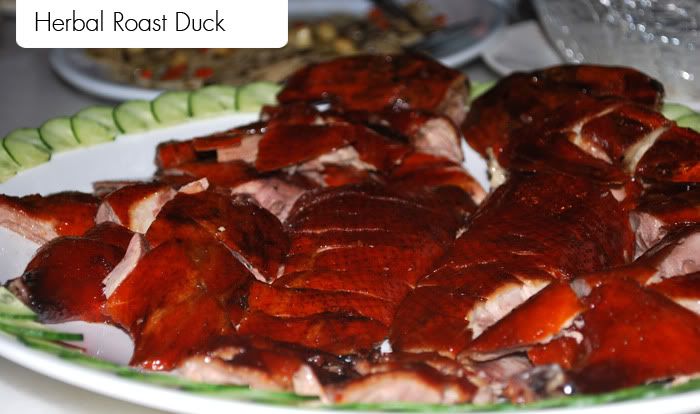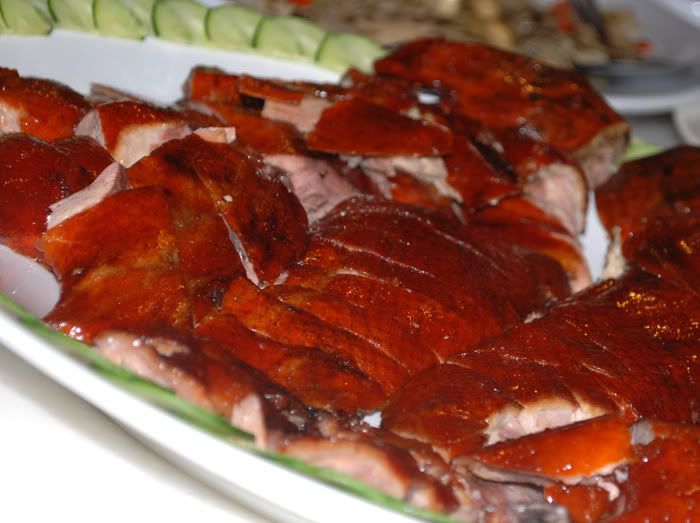 The Magic Wok's most famous dish, the duck.
Eventhough I prefer chicken to duck, this is one wicked duck.
He's brown, tasty, crispy, tender, and he has a nice sauce to go with.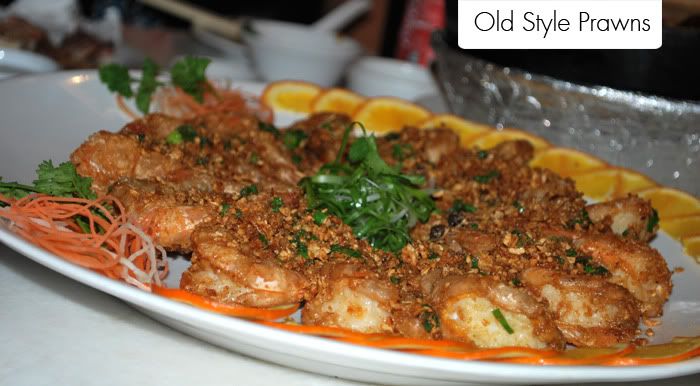 Prawns baybeh! Seriously, the chef can cook anything from poultry to creatures of the sea.
Huge prawns, fresh, and such a delicious style of cooking them.
This is second best to prawns baked with cheese, which they serve to by the way. ;D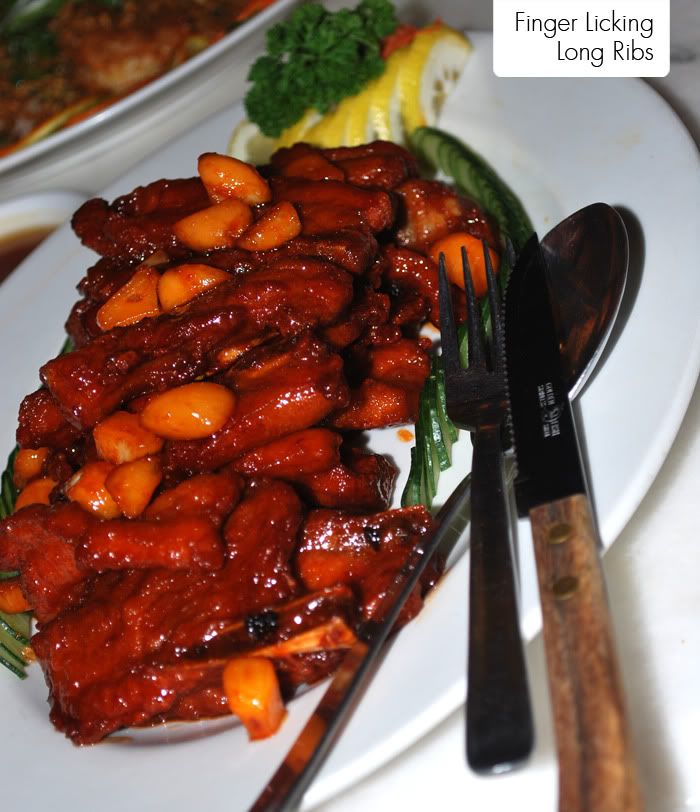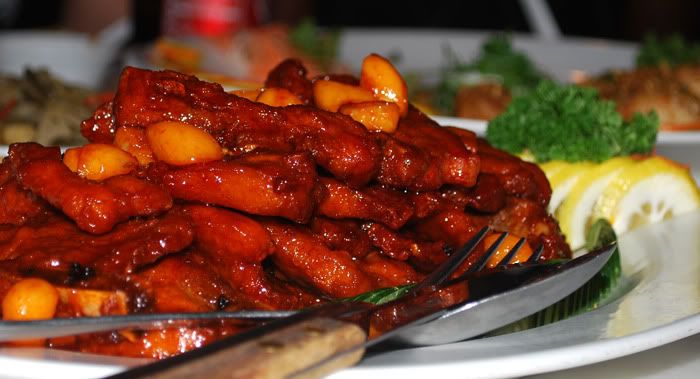 If you think all of the above is delicious, this is the fave of the night!
One of the few dishes which was finished right off the bat, without hesitation.
Even the name itself gives a BIG BIG hint of it's allure.
When was the last time you had something that's finger lickin' good?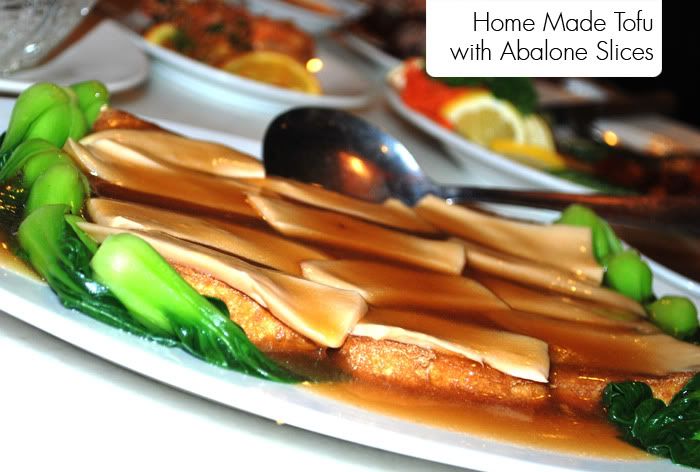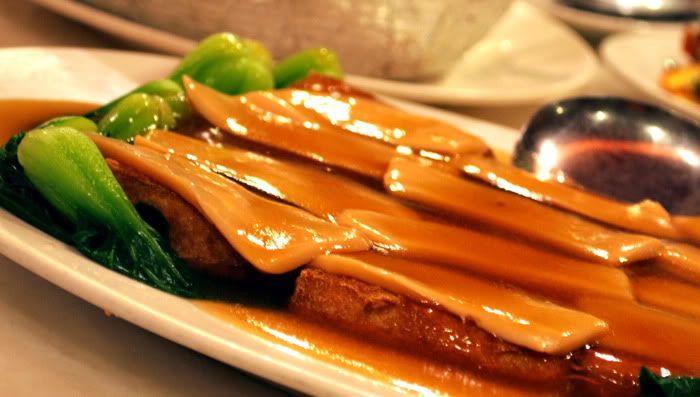 Homemade tofu, freshly made by them which was smooth and silky to the tongue.
Goes real nice with the abalone slices.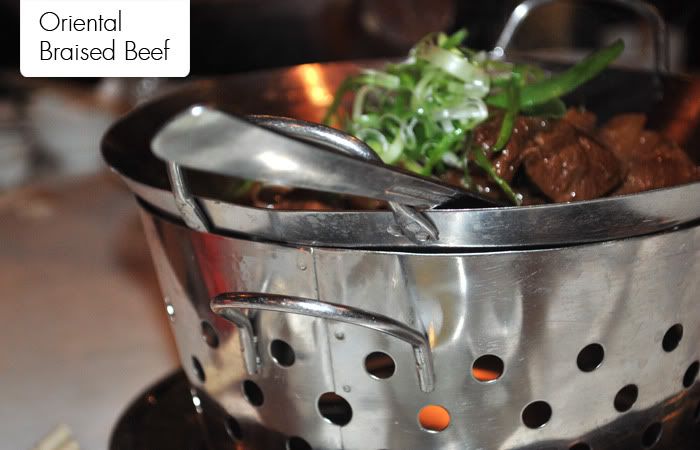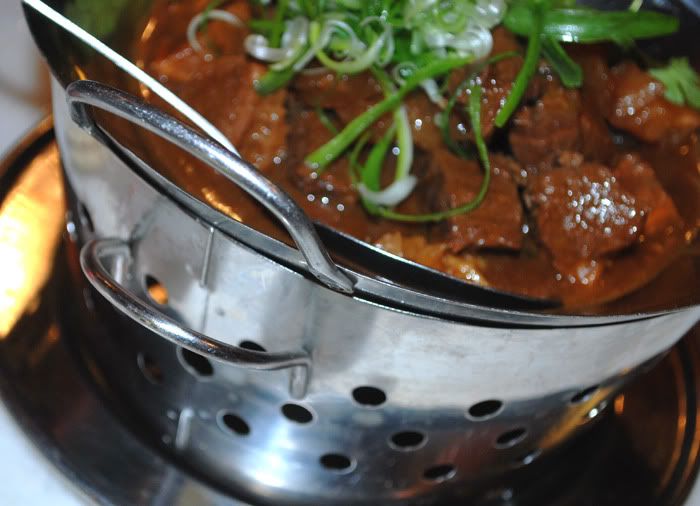 Beef, it's my favorite kinda meat.
I absolutely love the sauce that goes with it, it doesn't taste like those sort of 'braised' sauce you usually get. Im suspecting that an additional Ingredient X is added into this.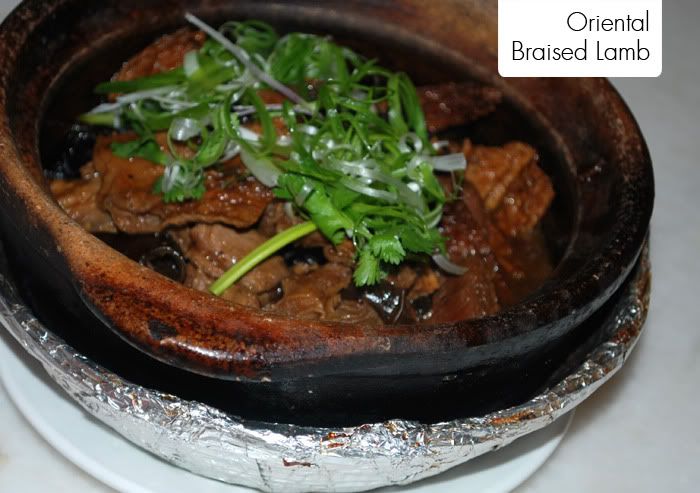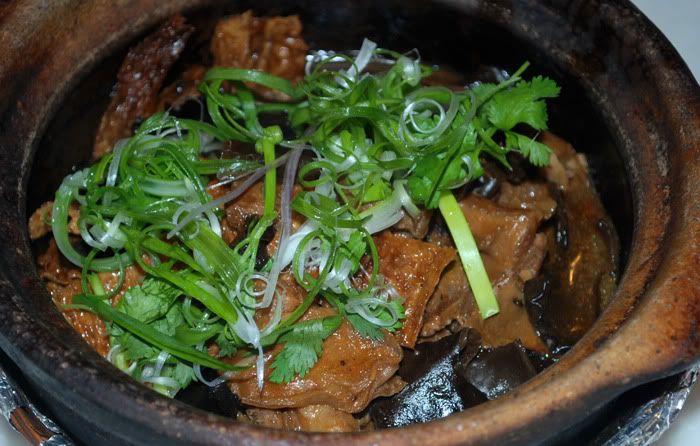 The lamb is good, not as awesome as the beef was.
But then again I may be a little bias. XD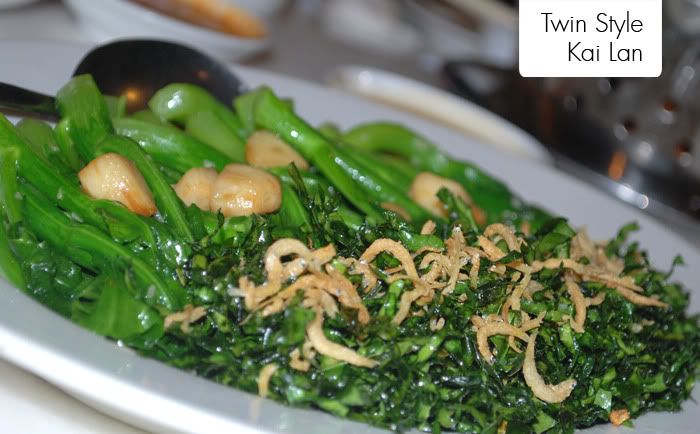 A very common dish, but it's always a must for every meal that exceeds 5 courses.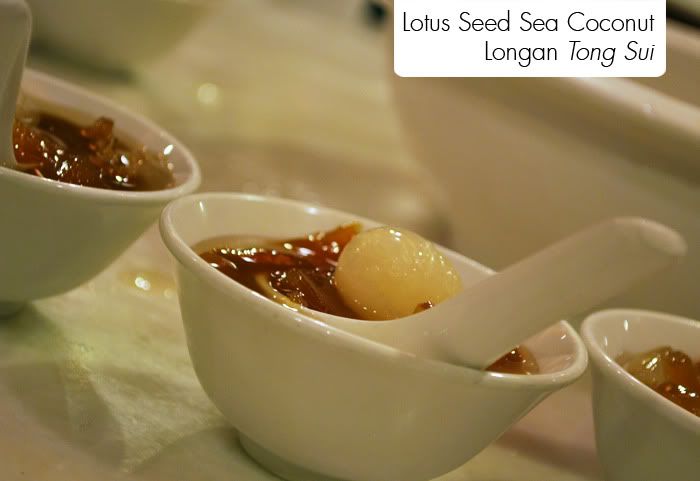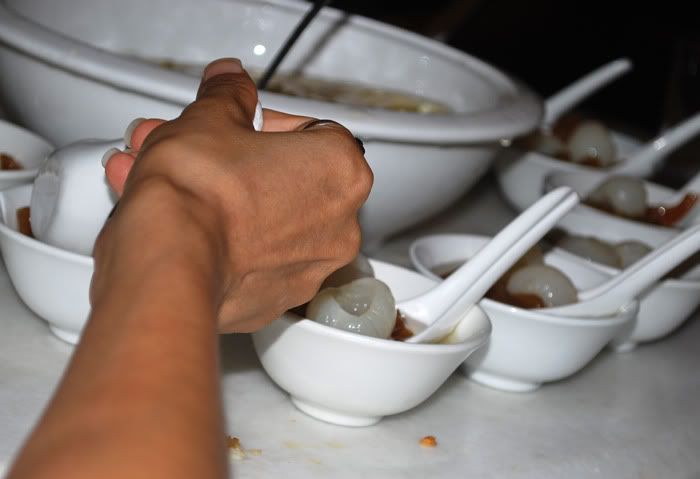 And last but not least, our dessert.
It's yummy, and not too sweet. I love the sea coconut and the longan was really crispy.
It's that nice to the point where Rebecca has to be the first to grab it. Lol.
:)
That concludes our delicious dinner. We were all very full, and our tummies were really pleased.
It's hard to pass up good food!
I met everyone for the first time (except Simon), and some whom I've only known virtually through their blogs. It was definitely a good night. :D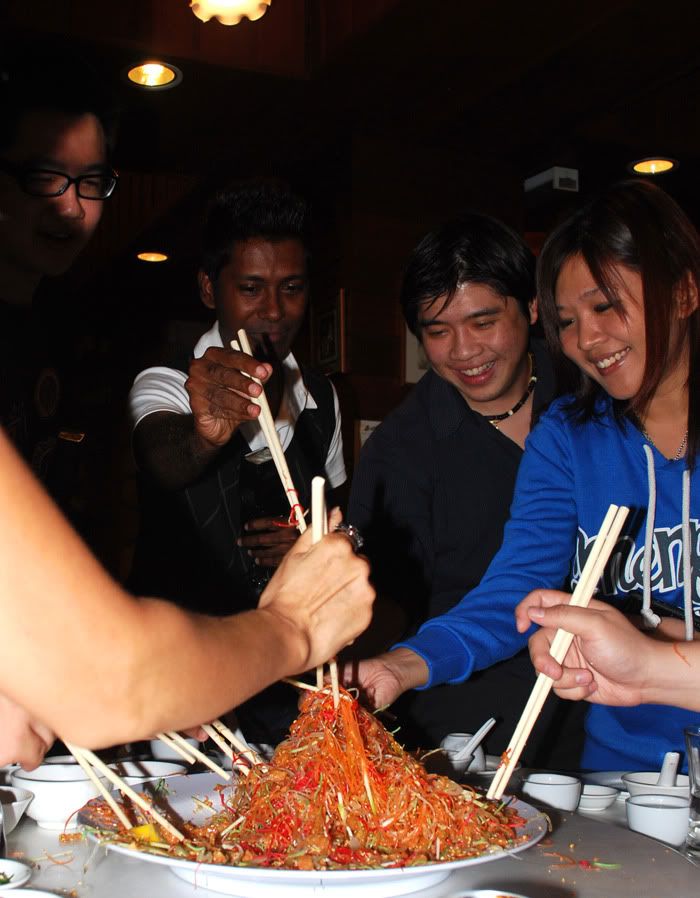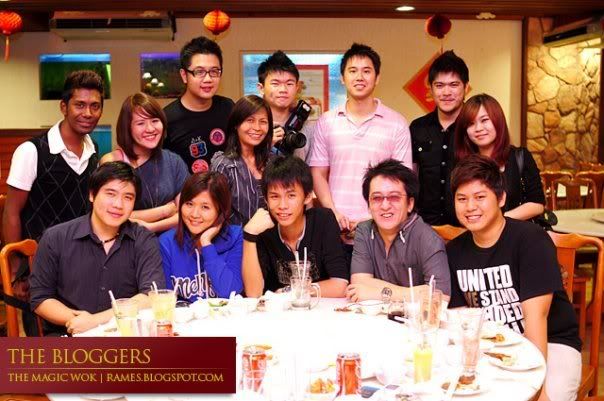 photo (above) credits to : Rames
If you're very much tempted to try, or if your tummy needs to be pleased, then by all means make plans to visit The Magic Wok.
They're open throughout CNY and they have some dinner packages for families. ;)
Where?
32, Jalan SS22/25,
Damansara Jaya,
47400 Petaling Jaya,


Tel: 03-7729 2288/ 012-393 6928
More info:
Much thanks to
Soon Wei & Advertlets
for the invitation. :D
xxx