"i miss advertising"
Tuesday, July 13, 2010
Now that I'm in Publication, I'm missing advertising BADLY.
I miss classes with Kins, and I miss copywriting.
I miss brainstorming with the Stupid People gang.
I miss working my brain.
I miss those late night idea generating sessions.

Most of all, I miss being creative.
Publication has somewhat dulled my senses with all the set templates and repetitive layouts. *yawn*


Here's one ad campaign for 'butter' which I think has awesomely implemented this idea from PETA.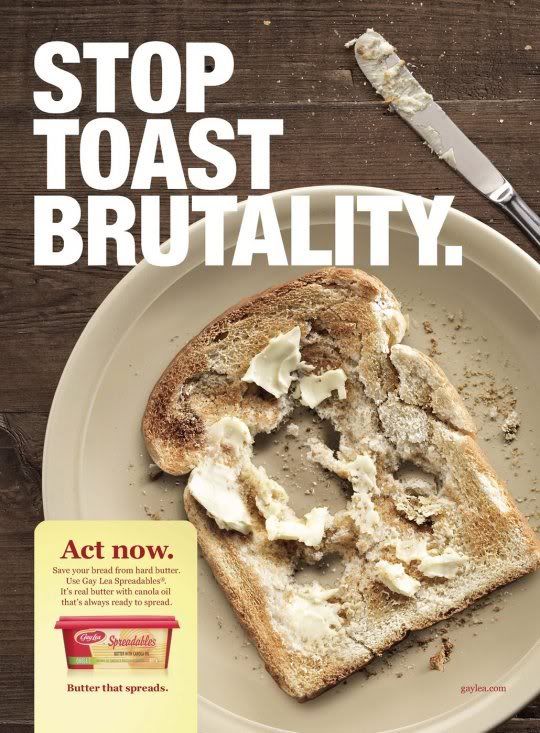 The butter's brand name is Gay Lea.
Um, lol?
xxx