"whoever said office-wear is boring is fashionably deprived"
Friday, January 02, 2009
My 2009 countdown was a handful of smelly, sticky snow-can sprays and surrounded by crazy happy throngs of people.
And of course, my best friends.
People who i have come to know and love over the years.
People who would never leave my heart, but who would not think twice about ambushing me with a can of snow spray. Hmph.
So suffice to say that my hair, dress, bag and skin was covered with snow suds.
It was fun while it lasted. Then everything just got smelly and sticky.

Photos were taken of course, but minus those outrageous snow spray shots. We didnt want to risk getting the cammie snowed.

How was your new year like?



Anyways, i have developed an ultimate liking for formal clothing.
Especially things with ruffles and pleats, set upon silky smooth but sturdy satin.
What's not to love?

Here's the 2009 office wear must haves.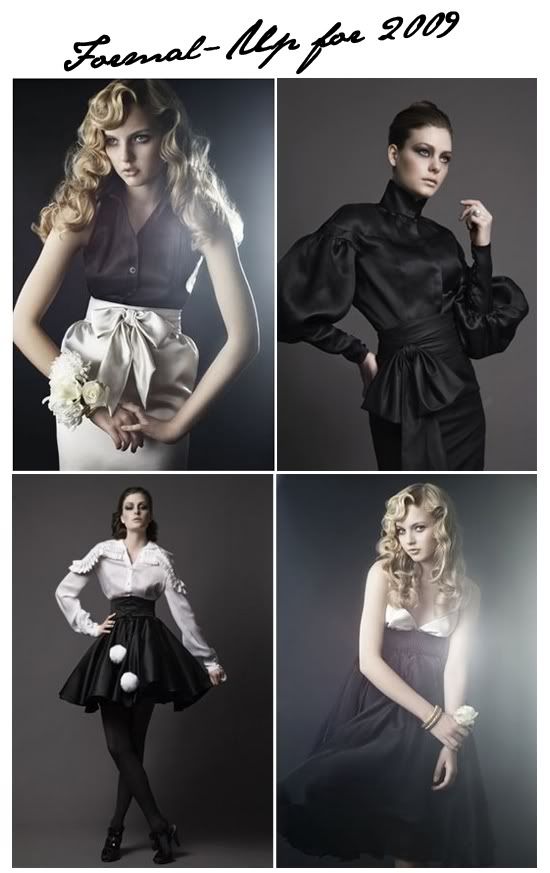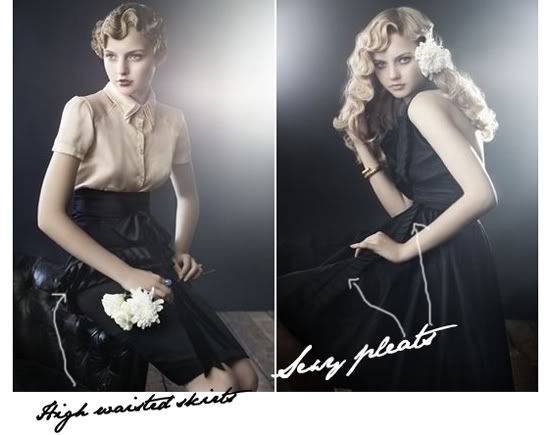 White + Black always has, and always will be the perfect combination.
Only this time, substitute white for a creamy ivory instead.
It gives a great offset to the luminous black satin.


Next up, Chinese New Year which will be early this year.
Have you started shopping for new stuff yet? I sure have.
Better be quick before all the good ones are gone. ;)

xoxo