"seriously, just give me a huge closet and i'll be happy"
Tuesday, January 13, 2009
Today i shall talk about the one thing every woman can never live her life without.

A WALK-IN CLOSET!

Okay well, not that women cant live without one, but if you're as superficial as i am, then you'll see what i mean. :)


Right now, we shall just feast our envious eyes on the huge huge huge celebrity walk-in closets.
And we'll all vote to see who has the BEST closet. ;)


1#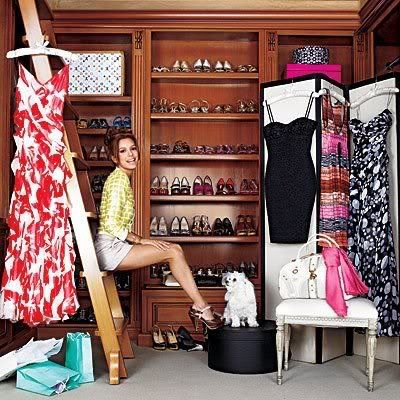 Eva Longoria Parker

Famous as: Desperate Housewives actress, wife of Tony Parker
Closet size: 133 square foot
Location: Los Angeles
Special Collections: Christian Louboutin espadrille wedges "a beautiful pain", 50 pairs of jeans and more than one pair of Ugg boots.
2#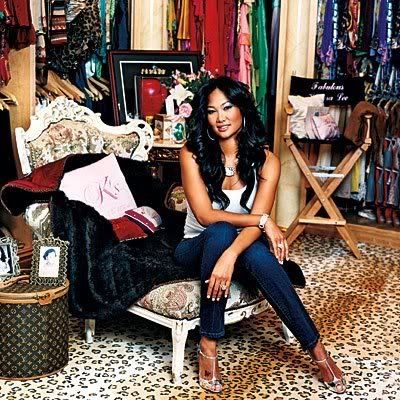 Kimora Lee Simmons
Famous as: Baby Phat clothing line head
Closet Size: 49,000 square foot
Location: Saddle River, N.J.
Special Collections: 500 pairs of jeans, 35 custom-made Hermes Birkin bags and an extensive collection of jewelry.
3#
Nicky Hilton
Famous as: Hilton heiress, designer of fashion lines Chic and Nicholai
Closet Style: two couture-filled walk-in closets
Location: Sunset StripSpecial
Collections: Manolos, Chanels and Louboutins shoes, 200 or more handbags , and a Roberto Cavalli beaded butterfly minidress that the designer gave her for her 24th birthday.
4#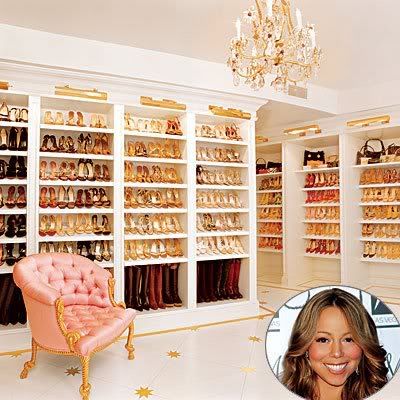 Famous as: five Grammy award-winning artist
Closet size: 12,000 square foot
Location: Manhattan
Special Collections: about 1,000 pairs of shoes, Louis Vuitton luggage.
5#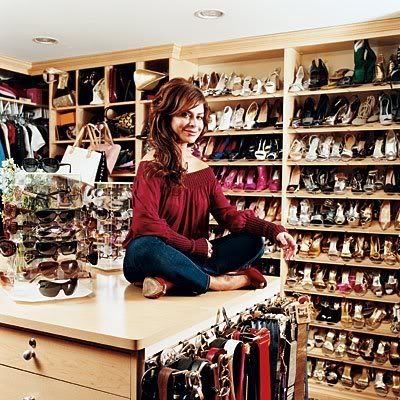 Paula Abdul
Famous as: American Idol judge
Closet Size: 5,000 square foot
Location: San Fernando valley
Special Collections: made up mostly of high-heels including outfits and accessories with tags.
6#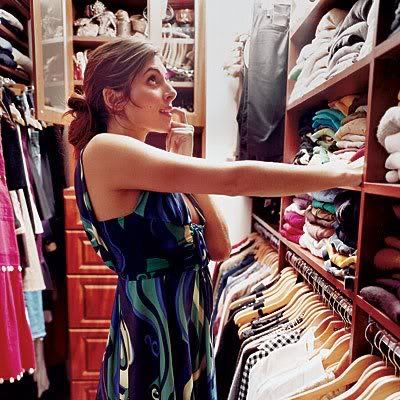 Famous as: Sopranos' actress
Closet size: 200 square foot
Location: Tribeca
Special Collections: designer dresses, bags, countless pairs of Genetic jeans, and over 75 pairs of shoes.
Now that you have seen (and read) about 6 wonderful wardrobes, now it's time to
vote
and see which one's the most coveted after. ;)
As for my favorite, i absolutely heart
Eva Longoria's wardrobe
!
First vote from me goes to her.