"the petronas twin towers skybridge"
Thursday, September 24, 2009
I never knew people were allowed to go up to Petronas Twin Towers skybridge.
I never knew they were giving out 1,000 free tickets per day to visit it.
I never knew just how early you have to be there to grab a ticket.
Until yesterday.
We were there at 8.00 am, and we were still not early enough to be one of the first in line.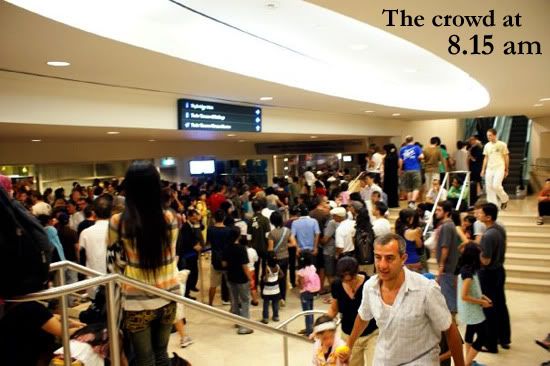 They only start giving out the tickets at 8.30 am, and you can imagine the long wait.
Thanks to Andrew, our hero who queued up for an hour plus, we manage to snag tickets for 1.45 pm, which was better than nothing.
Before entering later on, we checked out the tourist attraction exhibit which were all related to the World's tallest skyscrapers.
The coolest part?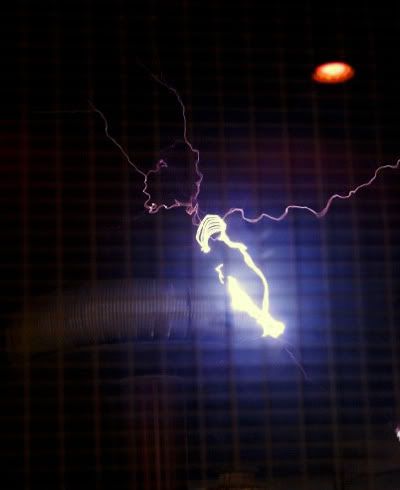 The lightning generator which runs every 10 minutes.
It's something to do with how the towers are able to avoid lightning strikes by having the appropriate 'built' to channel the lightning from it's surface. Scientific stuff.
Me and Andrew with our tickets, waiting to go in.
Once in, we had to first watch some 3D educational documentary about the Petronas Twin Towers. There were a lot of tourists there, so i guess it must have been fascinating to them.
I was bored. XD
Then we took the elevator to the 41st floor, which was where the skybridge was.
The view: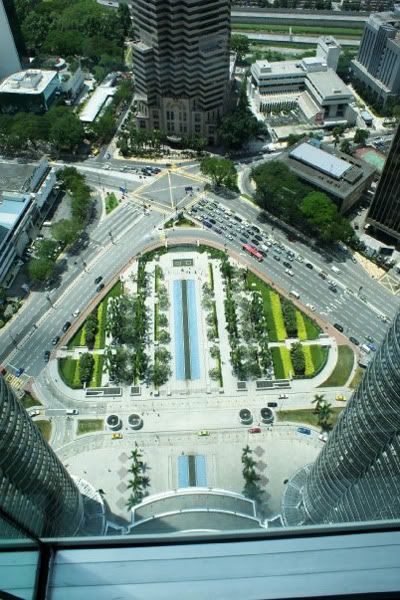 We could see almost all of KL.
Would have looked cool if it were actually raining at the time.
With Andrew, over looking the Sime Darby tower.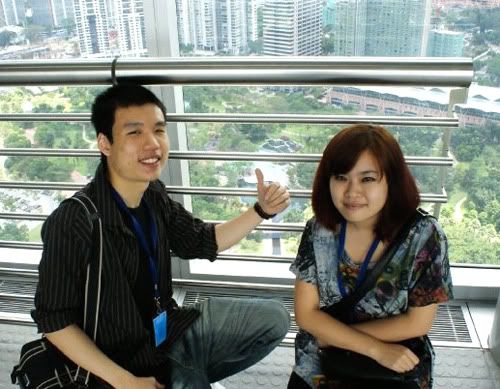 With mister Vuitton Yang, who dubbed me Versace.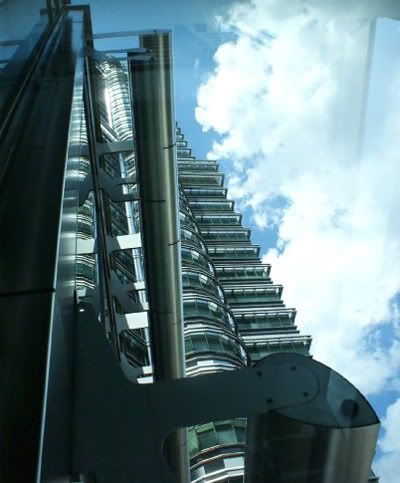 There is a total of 88 floors, and we're less than half way up.
Two thumbs up for the view (inspired by Shaun) XD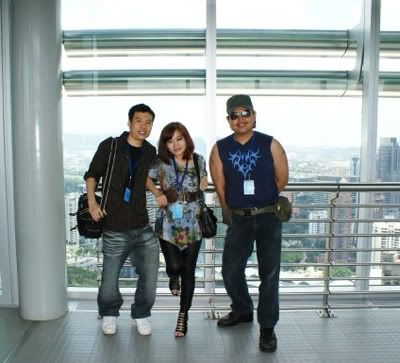 The three of us. XD
It was fun dudes, we should check out the KL Tower the next time round.
Lolx.
xxx