"stuff it in"
Wednesday, September 30, 2009
Stuff what in?
No, it's not the ingredients stuffed into that Thanksgiving turkey.
Neither is my hamster stuffing herself into a toilet roll.
It was Brandon stuffing the cat into the nook of our three seater sofa.
But he looked so adorable, albeit being stuffed.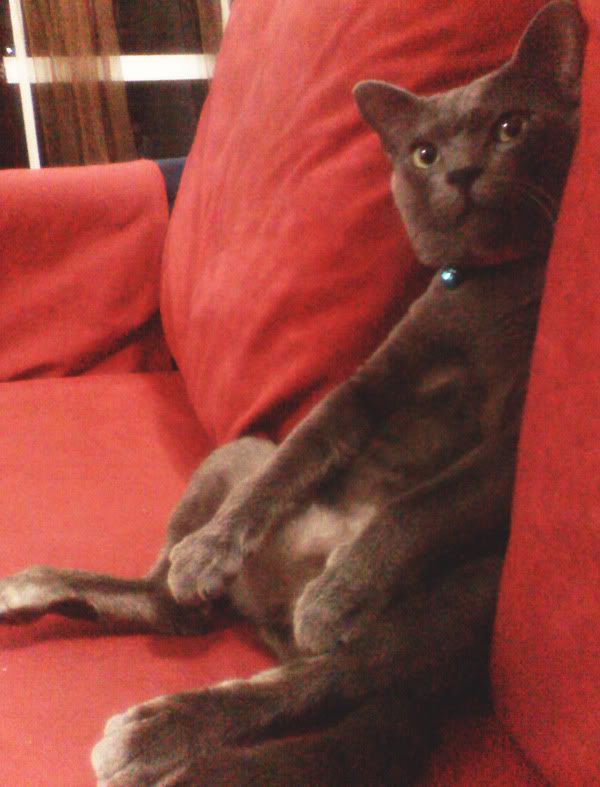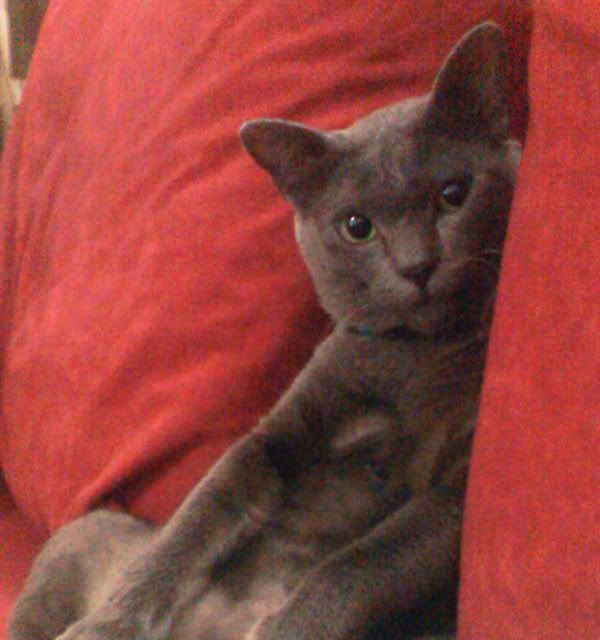 Love that sweet face & those marble eyes! :D
p/s: sorry for the blur quality, photo taken with my Moto Q.
xxx