"everything's political"
Sunday, October 18, 2009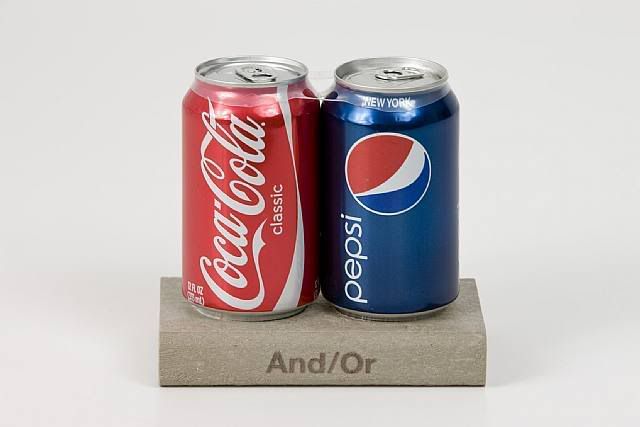 It was amazing what artist Jonathan Harowitz did for New York's 2009 election party. Indeed, politics are very much like the likes of Coke & Pepsi.
Everything is a competition, and nothing is an exception.
"MAYBE I'M AFRAID THAT IT WILL ALL FALL APART, OR MAYBE I'M REMINDED OF HOW I CAN NEVER REALLY GET ANYTHING EXACTLY RIGHT. OH, BUT ON MY DESK I HAVE A CAN OF COKE AND A CAN OF PEPSI THAT I ATTACHED TOGETHER WITH A SECTION OF PLASTIC SIX-PACK RINGS. THAT, I THINK, I GOT JUST RIGHT."

—JONATHAN HOROWITZ
I've been following some of his artworks for quite a while now and he's adorably quirky, funny, & good at blending irony & humor together.
xxx